No Sharks, No Sand, No Jellyfish!
The waterpark will be open during select days and times. Be sure to check our waterpark calendar below.
Our summer time showcase is Shipwreck Island Water Park, featuring the Little St. Johns River, Typhoon Lagoon – a half million gallon wave pool, and 4Xtreme slides:
The Rage
The Hydro Half-Pipe
The Eye of the Storm
The Undertow
The Shipwreck Island Pirate Play Slide Complex is the centerpiece attraction for kids, young and not so young. Multiple slides, water cannons and water falls ensure hours of fun.
Buy a 2024 Season Pass, and Get the Rest of the 2023 Season for FREE!
Only $129.99!
Stay cool this summer under one of our Cabanas!
The Wave Pool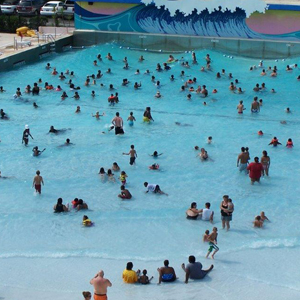 Over 500,000 gallons of fun…
…with 3-4 foot waves!
Splash Cove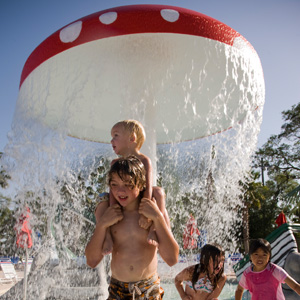 This area is designed to entertain toddlers and young children.
It features two small slides.
The Rage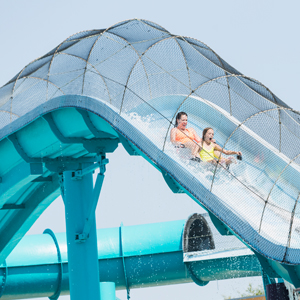 This uphill water-coaster was the first of its kind in Northern Florida.
Thousands of gallons of water propel the rider up to 18 MPH!
The Pirate's Play Village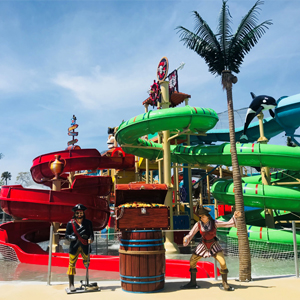 The waterslide complex features the following:
The "Cannonball Burst" is an enclosed slide for single riders with three, 360-degree loops
"Black Beard's Revenge" is an open body slide with twist and turns
"Pirate's Plunge" features a tunneling body slide which has two, 360-degree turns
The "Junior Jolly" waterslide and the "Sea Pups Racer" are both great for the little ones
Also featuring multiple water cannons and water falls.
The Lil' St. John's River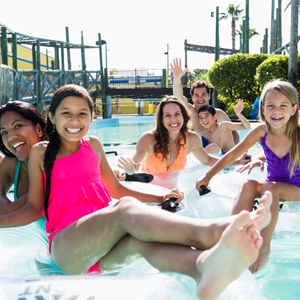 Single and double tubes float along the 720 feet of river at a relaxing 5 miles per hour…
…allowing riders to view much of the action happening at Shipwreck Island.
The Hydro Halfpipe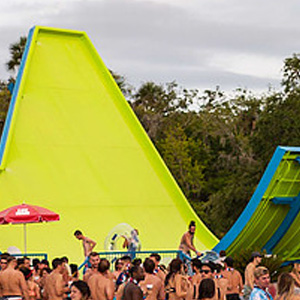 A water thrill ride reaching 35 feet.
Just like the skater's halfpipe, but on water!
The Eye of the Storm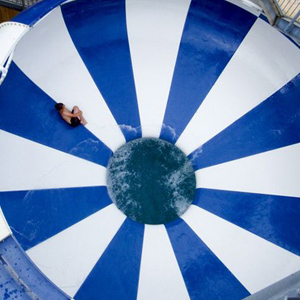 This extreme body slide rises over 40 feet!
Riders are challenged to see how many revolutions they can make before dropping into 8 feet of water.
The Undertow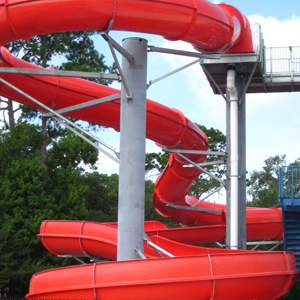 This thrill slide will take two riders at a time through wet twists and turns on a double raft.
The waterslide is almost 400 feet long and can reach top speeds of 23 MPH!
Cannon Ball Slide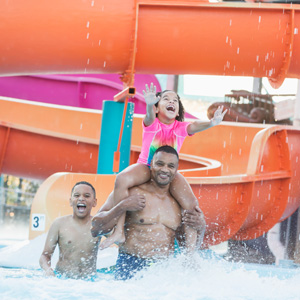 No tube needed! Slide down this 20' tall slide until you plunge into our 3' deep splash pool. Great for small kids and adults.
Pirate's Escape Slide
At 20' tall, this mid-size body slide is great for young kids and adults! Twist and turn until you slide right into our 3' splash pool.